Thank you to all of our participants in our "Things With Wings" plus a sentiment challenge.
All of the entries were fabulous and the only complaint from the Design Team members was that choosing a winner was difficult.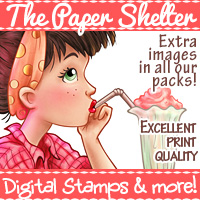 The winner of the challenge is
Comments from the DT: Beautiful coloring, card design and use of embellishments
Congrats!
Please read the following directions and complete BOTH steps to claim your prize:
1. Leave a comment on this post so we know you have read it
2. You have two weeks to
email

me
with winner of challenge 130 in subject line.
so I can send you details about how to claim your prize.
Top 5 in no particular order
Comments from DT: Gorgeous design and the 3D butterfly popping off page is a great touch
Comments from DT:
Love the scene she has created around the fancy birdhouse die. The leaves and flowers look very realistic too.
Comments from DT:
Sentiment says something like: Since you're so unique... Which is how we feel about this card.
Comments from DT:
Beautiful CAS design with a lovely color combo. The sentiment is perfect for this image
Comments from DT: All the little details she has used has
resulted in a unique & magnificent piece!